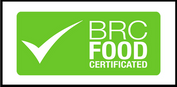 Our certifications
Our products have the highest quality of certifications, because we are maniacal about selling only the best.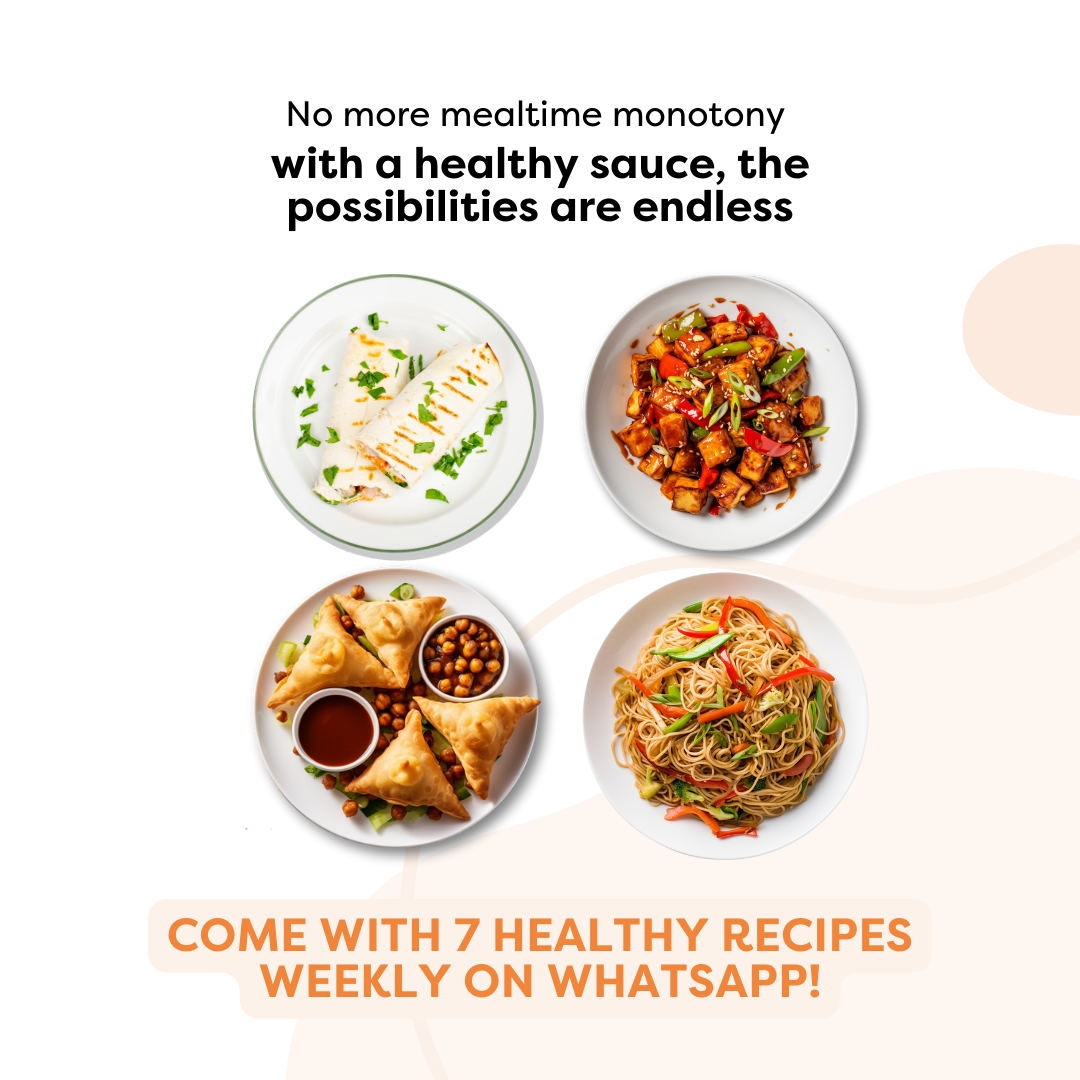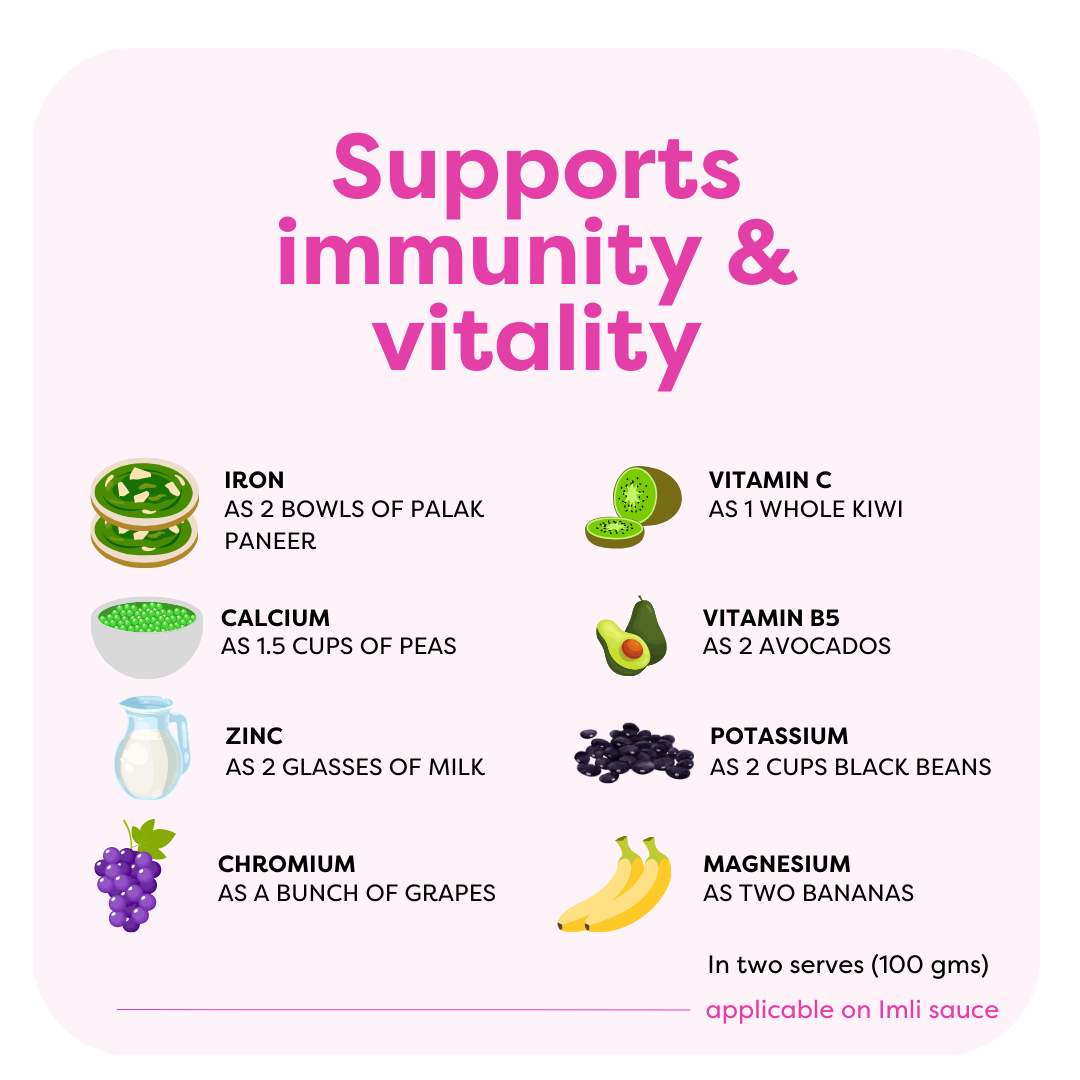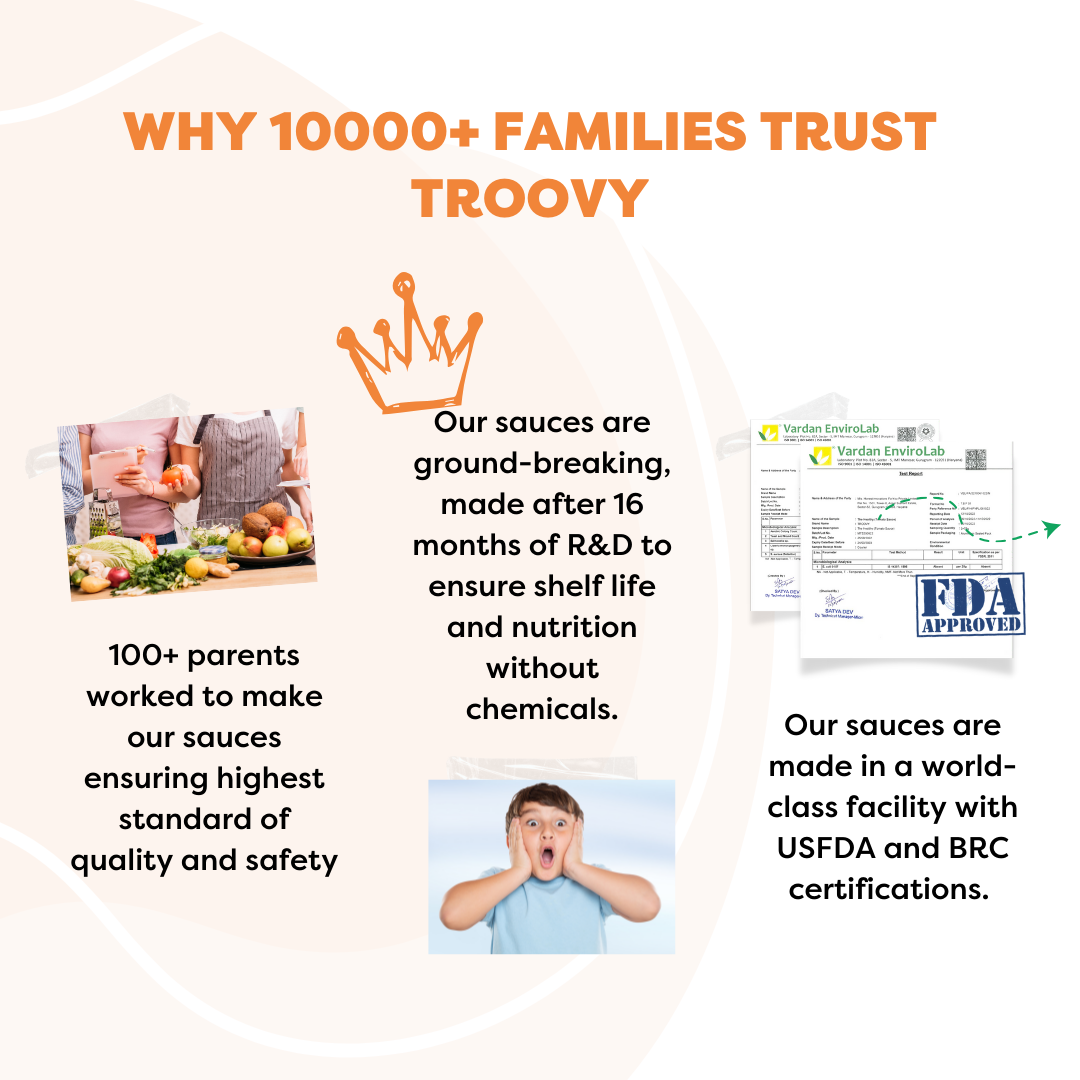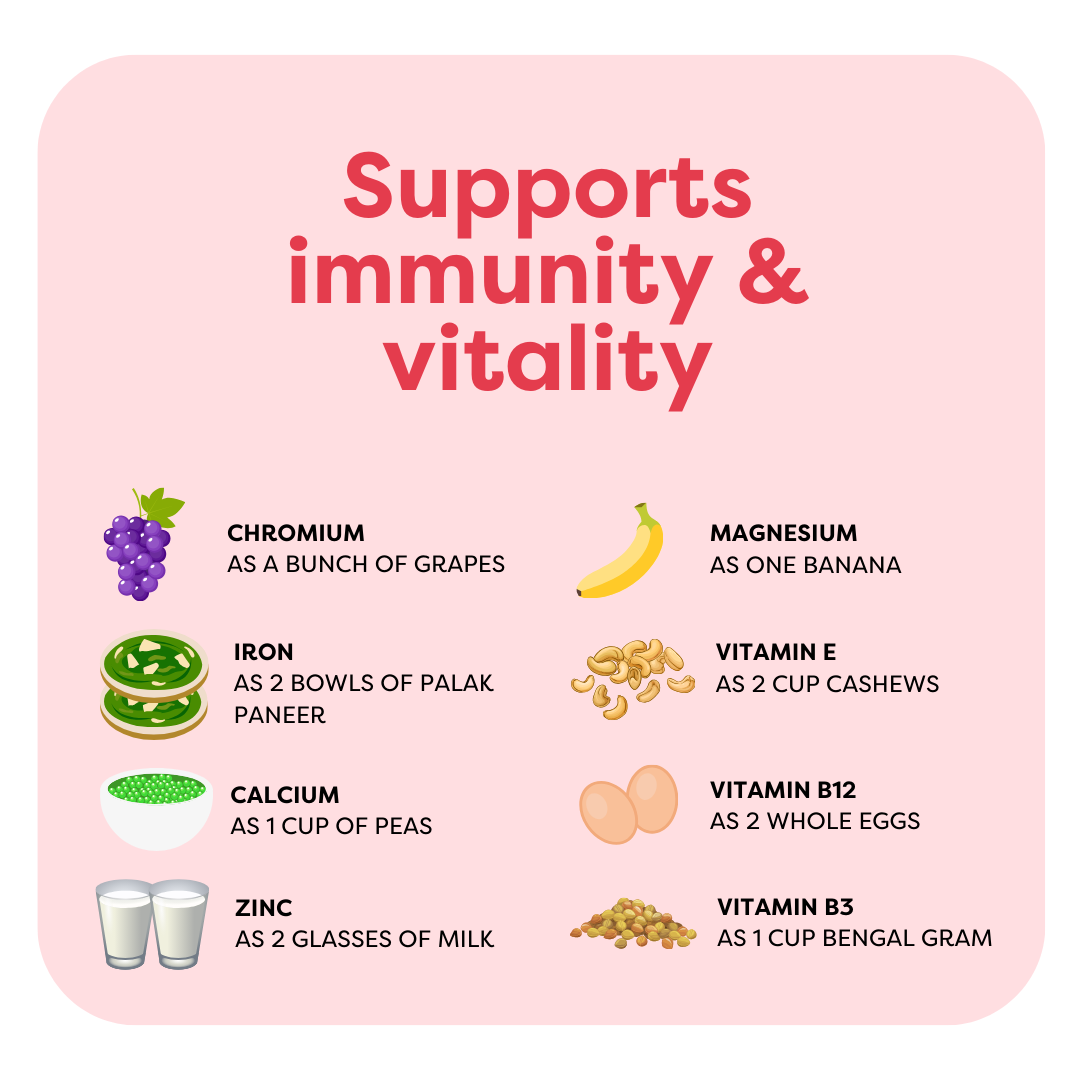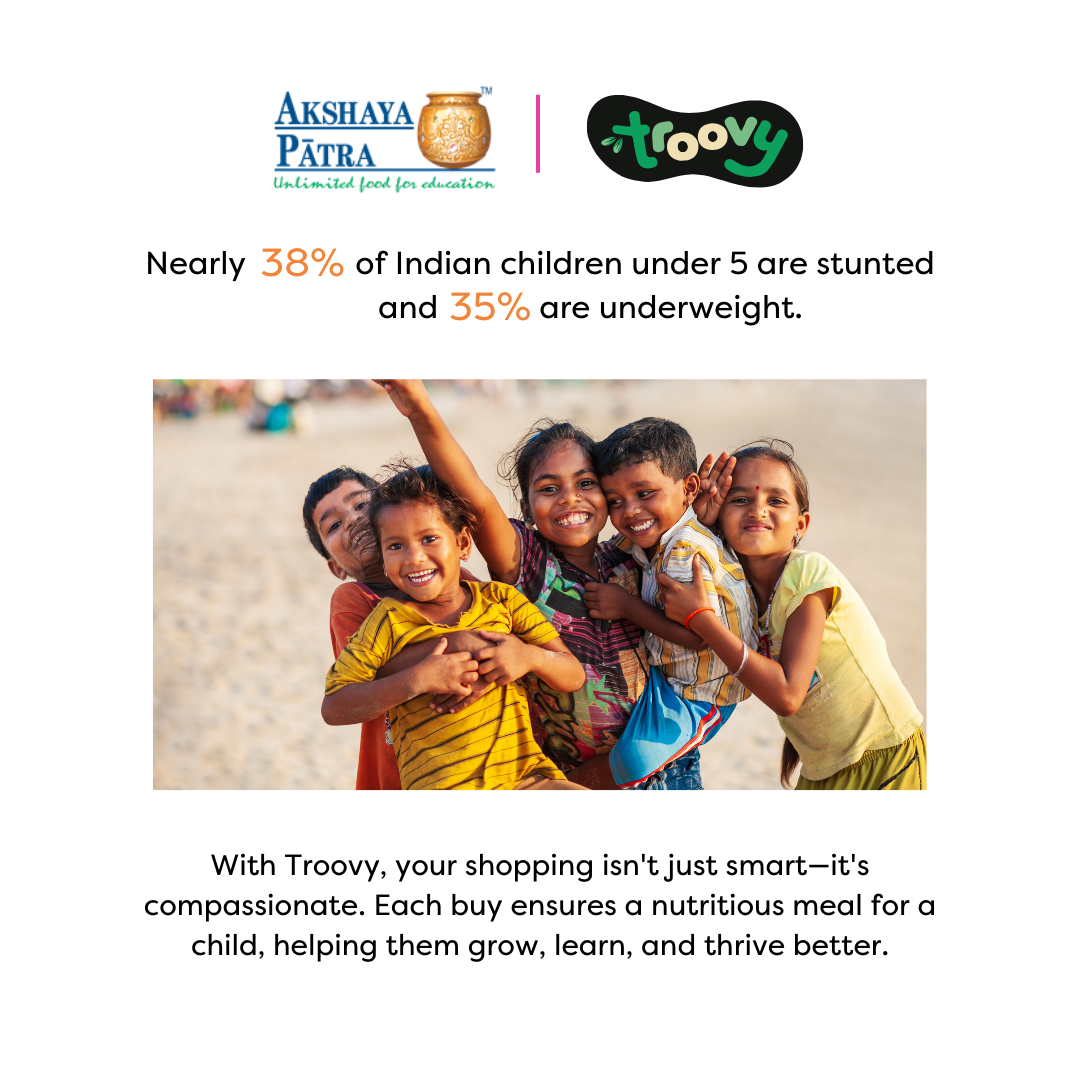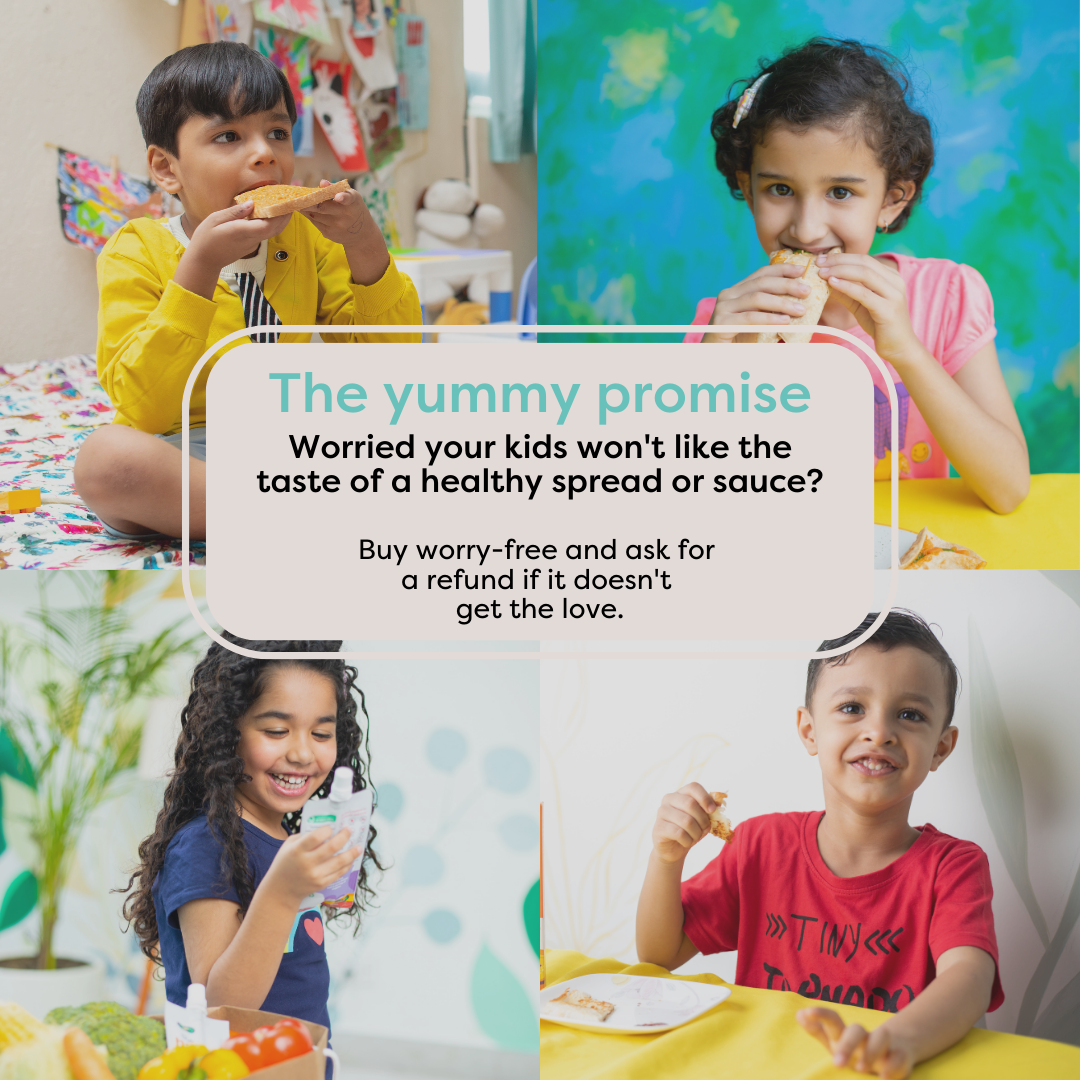 India's first chemical-free, nutrition-loaded sauces.

Melt-in-the-mouth delicious taste.
Sealed bottles can be kept on the shelf for six months
Once opened, please keep the bottle in the fridge, and consume it within 30 days

Made from all-natural ingredients.

Contains vitamins & minerals for immunity & vitality.

Contain a whole rainbow of vegetables

No artificial chemicals - preservatives, additives, colors, or flavors. 


No junk - Sodium Benzoate, MSG, Gluten, Trans fat, or Processed Sugar (uses jaggery).

Get a recipe book with 7 healthy snack & tiffin recipes on the WA number used to place the order every Sunday.
Size:
1 Tomato, 1 Pizza Pasta, 1 Stir Fry, 1 Imli