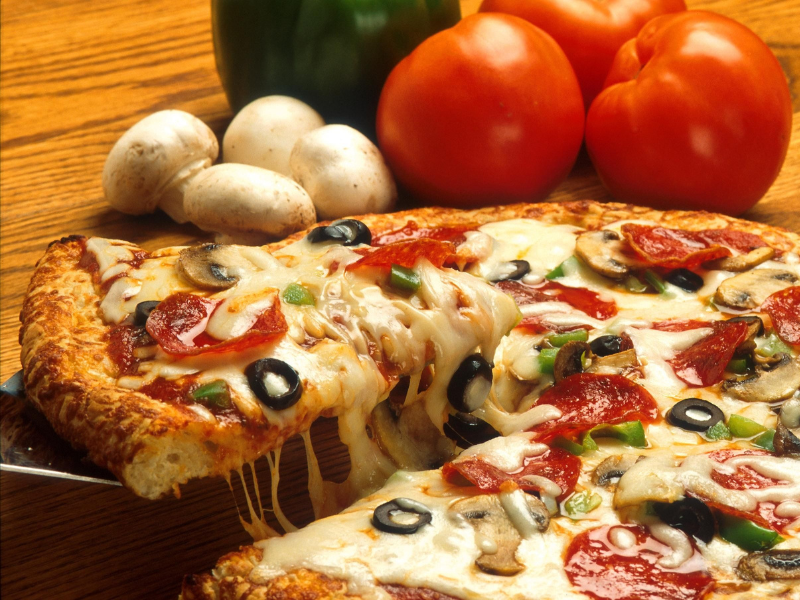 Discover the Recipes of Pizza with Pasta Sauce
Lets get ready to discover some delicious ideas to try pizza with pasta sauce. These ideas are easy to put together and showcase the versatility of using pasta sauce as a base for pizza creations:
1) Classic Margherita Pizza with Pasta Sauce: Keep it simple and yummy with a Margherita pizza. Grab your pizza dough, spread some pasta sauce on it, add sliced tomatoes, mozzarella cheese, and fresh basil. Bake it to perfection!
2) Caprese Pizza with Pasta Sauce: You're gonna love this one! Think Caprese salad, but in pizza form. Get that pasta sauce on the dough, add fresh mozzarella, cherry tomatoes, and garnish with basils after baking.
3) Veggie Pizza with Pasta Sauce: Picture yourself with this amazing cheesy pizza with veggies. Put pasta sauce on the crust, load it up with roasted veggies like zucchini, bell peppers, red onions, and tomatoes. Delicious!
4) Cheesy Garlic Bread Pizza with Pasta Sauce: Spread pasta sauce on the dough, sprinkle some garlic powder, and load it up with mozzarella cheese. This is for the ones who enjoy cheesy garlic goodness!
5) Pesto Pasta Sauce Veggie Pizza: Pizza with the taste of pesto! Combine pasta sauce and basil pesto as your base, then add spinach, cherry tomatoes, mushrooms, and pine nuts. Fresh and fabulous!
6) Italian Three-Cheese Pasta Sauce Pizza: Time to get cheesy! Combine pasta sauce with mozzarella, Parmesan, and fresh mozzarella. Pizza perfection right there!
Give these recipes a shot, and don't hesitate to add your own twist. Cooking should be fun and delicious, so enjoy every slice of your homemade pizza with pasta sauce creations! Bon appétit!