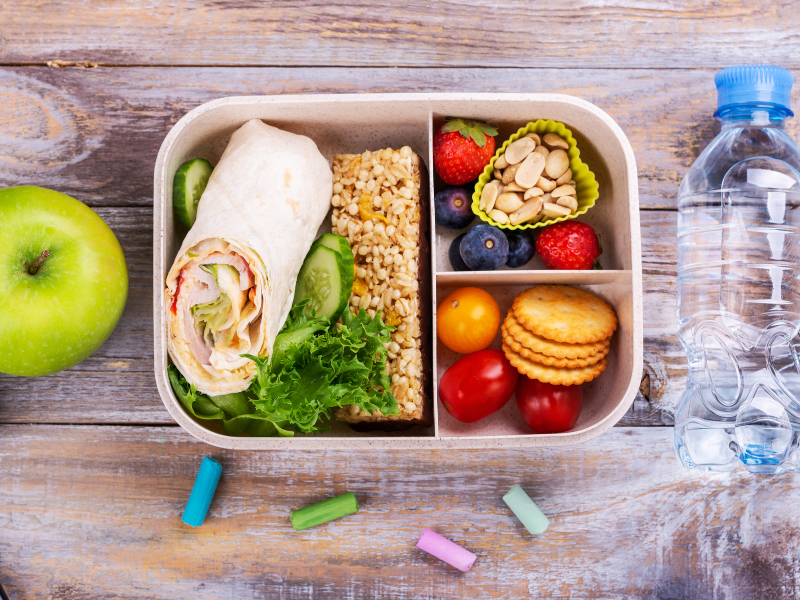 Troovy Tiffin Hacks: Adding Healthy Fun to Lunchtime
Lunchtime can often be a challenge when it comes to making healthy choices for our kids. But fear not, Troovy is here to save the day! Troovy sauces, packed with wholesome vegetables and free from harmful chemicals, are the perfect addition to your kid's Tiffin. Let's dive into some Troovy Tiffin hacks that will not only make mealtime more exciting but also ensure your little ones get the nutrition they need. Get ready to add some healthy fun to your kid's lunchtime!
Troovy Veggie Wraps: Who says veggies can't be fun? Take a tortilla or wrap and spread some Troovy Tomato sauce as the base. Then, layer it with a variety of colorful veggies like shredded carrots, cucumber slices, and bell pepper strips. Roll it up tightly and slice it into bite-sized pinwheels. The Troovy sauce will add a burst of flavor while sneaking in those nutritious veggies.
Troovy Mini-Pizzas: Pizza lovers, rejoice! Transform ordinary roti or parantha into delightful mini-pizzas with a Troovy twist. Spread Troovy Pizza & Pasta sauce on the roti, and let your kids get creative with their favorite toppings like diced tomatoes, sliced olives, or even some grilled chicken. Sprinkle some cheese on top and pop them in the oven for a quick and wholesome lunchbox treat.
Troovy Veggie Sticks with Dip: Make snacking on veggies exciting with Troovy veggie sticks and dip. Cut up colorful veggies like carrot sticks, celery, and cucumber into easy-to-hold strips. Pair them with a side of Troovy Tomato sauce as a delicious and nutritious dip. Your kids will love the combination of crunch and flavor while getting their daily dose of veggies.
Troovy Pasta Salad: Turn leftovers into a tasty and refreshing pasta salad. Boil pasta, rinse it under cold water, and toss it with Troovy Pizza & Pasta sauce. Add a medley of chopped veggies such as cherry tomatoes, broccoli florets, and bell peppers. Sprinkle some herbs and a squeeze of lemon juice for an extra zing. This Troovy pasta salad is not only colorful but also makes a filling and nutritious lunch option.
Troovy Roll-ups: Give regular sandwiches a playful twist with Troovy roll-ups. Take a whole-wheat tortilla, spread a layer of Troovy Tomato sauce, and add fillings like poptato, lettuce, and cheese. Roll it tightly and slice it into bite-sized pinwheels. These Troovy roll-ups are easy to eat, packed with flavor, and make for an exciting addition to any lunchbox.
With Troovy sauces, making healthy and tasty lunches for your kids has never been easier. From veggie wraps to mini-pizzas and everything in between, these Troovy lunchbox hacks will ensure that mealtime becomes a fun and nutritious experience. So, go ahead and get creative with Troovy sauces, and watch as your kids eagerly open their lunchboxes to discover a world of healthy flavors. Remember, healthy eating can be delicious and enjoyable with Troovy by your side!